The scientific program includes keynotes by leading researchers in the field (Lawrence J. Lesko and Daniel Huson) and selected presentations of contest dataset analyses. The two-day meeting will also feature a social dinner with and opportunities for informal discussions.
Program (tentative)
Saturday, 7 July 2018
| | | |
| --- | --- | --- |
| 08:15 | ISMB Welcome | |
| 08:30 | ISMB keynote | |
| 09:30 | Coffee break | |
| 10:00 | CAMDA Welcome | |
| 10:05 | CAMDA Keynote Why You Should Care (A Lot) About Real World Evidence | Lawrence J. Lesko, University of Florida U.S.A. |
| 11:00 | The CAMDA Challenges | |
| … | | |
| 19:30 | CAMDA Dinner | |
Sunday, 8 July 2018
| | | |
| --- | --- | --- |
| 08:15 | ISMB Welcome | |
| 08:30 | ISCB 2017 Overton Prize Award Keynote | |
| 09:30 | Coffee break | |
| 10:00 | CAMDA Welcome | |
| 10:05 | CAMDA Keynote Computational analysis of short and long microbiome sequencing reads | Daniel Huson, University of Tübingen Germany |
| … | | |
| 17:00 | Panel discussion: key insights & future challenges | |
| 17:40 | Award of the Camda Trophy | |
| 17:50 | Closing remarks, invitation to contribute to special proceedings issue | |
Keynotes
Lawrence J. Lesko, PhD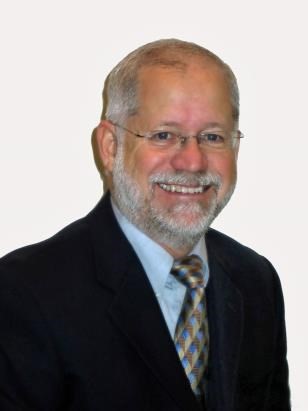 Emeritus Professor and Founding Director of the Center for Pharmacometrics and Systems Pharmacology at the University of Florida, U.S.A.
Why You Should Care (A Lot) About Real World Evidence – Keynote
Healthcare problems need technology solutions. Clinicians expect to understand how a new therapeutic intervention will perform in the real world – the actual medical practice setting outside the controlled environment of randomized controlled clinical trials. Real world data (RWD) comes from many sources, for example: electronic health records and patient chart reviews, off-label use of medications, adverse event databases, health monitoring devices, patient registries, pragmatic clinical trials and payer claims databases. Many researchers, corporations and government institutions, including the Food and Drug Administration, are eager to tap into these RWD streams in order to provide answers to questions about the efficacy and safety of medicines. RWD, in and off itself, is meaningless until critical context is added which transforms RWD into useful information. Technology, in turn, can analyze this information to yield real world evidence (RWE) that can be used to answer carefully framed scientific and clinical questions. This presentation will show how technology and RWE can be used to support decision-making with an emphasis on opportunities in drug development and regulatory science.
About the speaker: Dr. Lawrence J. Lesko is currently Emeritus Professor and Founding Director of the Center for Pharmacometrics and Systems Pharmacology at the University of Florida College of Pharmacy at Lake Nona (Orlando). He started the Center in 2011 and served as its full-time Director for 5 years. He continues part-time in the Center and officially retired in February 2018. He now serves as a consultant to pharmaceutical companies and healthcare organizations. Dr. Lesko, starting in 1995, became the first director of the Office of Clinical Pharmacology (OCP) in the Center for Drug Evaluation and Research at the Food and Drug Administration. His tenure as Office Director was for 16 years until his retirement in 2011. At the FDA, Dr. Lesko formed a pharmacological mechanism-based drug safety assessment team to analyze the root cause of adverse drug events. This program used mechanistic approaches to understand off-target drug effects using bioinformatics strategies. He also led the advancement of precision medicine through the update of labels of previously approved drugs with new genetic information on safety, dosing and efficacy. Dr. Lesko coauthored numerous Guidance for Industry including "Clinical Pharmacogenomics: Premarketing Evaluation in Early Clinical Trials" and "Pharmacogenomics Data Submissions". He also started a Division of Pharmacometrics (i.e., Biosimulation) that is responsible for quantitative analysis of dose response and PK-PD (biomarkers) relationships to support optimal dosing in FDA approved drug labels, and the development of drug-disease models to support clinical trial simulations in drug development. Dr. Lesko has published more than 200 peer-reviewed manuscripts and is a frequent invited national and international speaker. In 2018, Dr. Lesko received the first FDA OCP Distinguished Alumni Lectureship Award for his contributions to clinical pharmacology. He was the recipient of the 2015 Leadership Award from the International Society of Pharmacometrics, the 2015 Agilent Technologies Thought Leader Award in Integrated Systems Toxicology and the 2014 AAPS Distinction in Biomarker Research Award. In 2011, he received the Gary Neil Prize for Innovation in Drug Development from the American Society of Clinical Pharmacology and Therapeutics (ASCPT). Dr. Lesko also was honored with the Rawls Palmer Progress in Medicine award from ASCPT, the Coriell Scientific Leadership Award for Personalized Medicine, the University of North Carolina Institute for Pharmacogenomics and Individualized Therapy Award for Clinical Service, and the Nathanial B. Kwit Distinguished Service Award for Clinical Pharmacology from the American College of Clinical Pharmacology.
Daniel Huson, PhD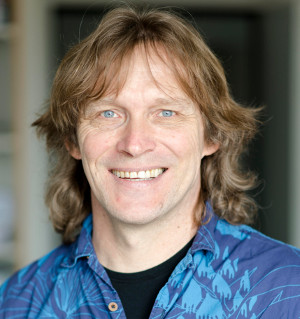 Professor of Algorithms in Bioinformatics at University of Tübingen, Germany
Computational analysis of short and long microbiome sequencing reads – Keynote
Microbiome research is the study of microbes in their theater of activity. It has many applications in medicine, biotechnology, crop sciences, and other areas. The analysis of microbiome sequencing data poses a wide range of computational challenges. While much early work has focused on taxonomic profiling based on 16S rRNA amplicon sequencing data, many projects now apply shotgun sequencing to collect more detailed information from samples.
A typical microbiome sequencing project may involve a few billion short reads obtained by a Illumina HiSeq3000, say. How to perform a detailed computational analysis of such a large dataset in an reasonable amount of time on a modest server? A key question is which genes are present in a sample. A comprehensive answer can be obtained by aligning all reads against the NCBI-nr protein reference database, which is possible using the high-throughput alignment tool DIAMOND (Buchfink, Xie and Huson, 2015). A program called Meganizer can be applied to DIAMOND's output files so as perform taxonomic and functional binning of all reads, and to index all results. The resulting meganized DIAMOND files can then be opened and explored in MEGAN, an interactive microbiome sequence analysis program (Huson et al, 2007, 2011, 2016).
There is increasing interest in sequencing microbiome samples using long read technologies as provided by Oxford Nanopore or PacBio. Microbiome analysis tools designed for the analysis of short reads need to be adapted to long reads. We have developed a number of new algorithms for long read (and contig) analysis that are implemented in MEGAN and we refer to these extensions as MEGAN-LR (CAMDA 2017, Huson et al, 2018). Similarly, the DIAMOND alignment tool has recently been extended to support the alignment of long and error-prone reads. We will discuss the details of some of the new algorithms and will provide examples of their applications.
About the speaker: Daniel Huson studied maths at Bielefeld University, obtaining a PhD in 1990 and Habilitation in 1997. He worked as a post-doc with Tandy Warnow in phylogenetics at the University of Pennsylvania and Princeton University 1997-99 and then joined Gene Myers' group at Celera Genomics Corp, where he worked on the assembly of the human genome 1999-2002. He has been Professor for Algorithms in Bioinformatics at the University of Tuebingen since 2002 and is currently also a Visiting Professor at the National University of Singapore. His main contributions to bioinformatics are in the areas of phylogenetic networks and computational microbiome analysis. His group won the 2013 DTRA Algorithm Challenge and their paper on the microbiome analysis program MEGAN was awarded the PLoS Computational Biology Research Prize in 2017.

Sign up to our low-volume announcements mailing list!
Check also our open forum for general discussions , including ideas and the development of future of contest data sets and challenges!


Follow us in twitter